Soil Foodweb Testing, Biological Quantitative Assays
Do you want to get the microbes in your soil and on your plants' leaves working for you to fertilize your plants, improve immunity, add resiliency, and deter pests and disease?
Is it time to improve your compost-making on-site or find the right compost for your growing system?
Would you like to know if you are making good compost teas that are worth the time and energy to put out?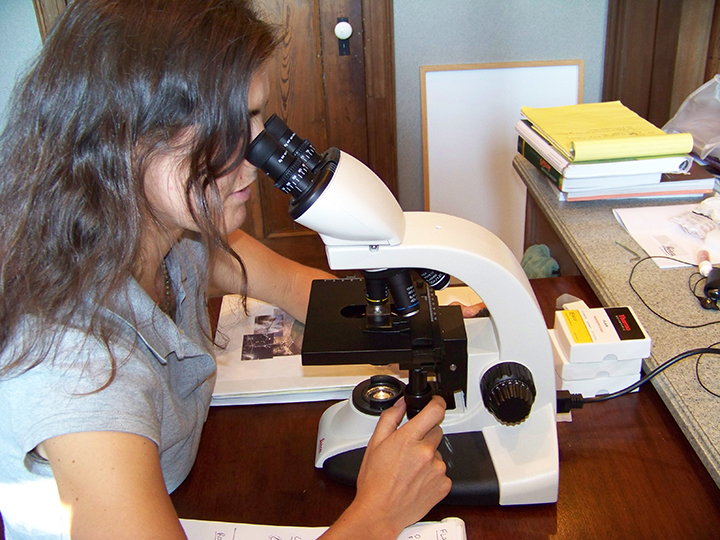 As a certified Soil Foodweb Advisor, Vail Dixon has been intensively working with and studying soil microbes in cropping, hay, forest and pasture systems since 2008. She has tested more than any other client in the US – literally pulling hundreds of tests each year.
Using the testing results, she has worked to improve and restore health to crops, trees, and pasture systems, reduce fertilizer costs, and improve efficiency of nutrient cycling and crop nutrition. Vail has experience creating compost and mineral teas that can get the nutrients to your crops at the right time, in the right forms.
Vail credits the many mentors who have personally given much time and expertise with jump-starting her knowledge and supporting her along her learning trajectory.
Let Vail's experience of what works and what does not guide you so that you can achieve the success you desire.  She can recommend how and when to use biological testing – including when it is not needed.
Vail can teach you how to use a college level scope to do your own analysis.
Many times, however, lab analysis is needed for quantitative data and more specific information.  In these cases, Soil Foodweb testing is available through their Oregon Lab: http://www.earthfort.com/lab-services/.  Customer is responsible for sampling labor and shipping costs.
If you desire, Simple Soil Solutions™ can consult you to help determine where to test and how many samples are needed so that you get the best value and what you desire to achieve.  Remediation consulting is also available for interpretation of samples, providing recommendations, and determining action plan.
We are farmers – and are not normally consulting clients outside of our workshops or mentorship programs. This allows us time to farm while mentoring/teaching part-time. We do occasionally provide one-on-one consultations.  Please contact us if you would like to discuss working together.
Please contact us if you would like to purchase testing – as we are negotiating our next years pricing with the lab.
Introductory Conversation:  first 30 min FREE and $100/hour thereafter
Additional assays at the retail price listed on Earthfort's website – leaf assays, mycorrhizal colonization, E. coli, pH, Electrical Conductivity (EC)
Clients interested in larger testing packages may inquire about further discounts.
Customer responsible for taking samples and shipping costs
Link to Test Descriptions, Sampling Instructions, Sample Submission Form:  
 http://www.earthfort.com/lab-services/
We pass our discounts on to growers to help promote biological farming and increase crop yield and quality.
Notice that our testing prices and product prices are subject to increase without notice – relative to our lab fees, product and shipping costs.
Please inquire about bulk quantities as often further discounts or savings can be arranged. 
Share On