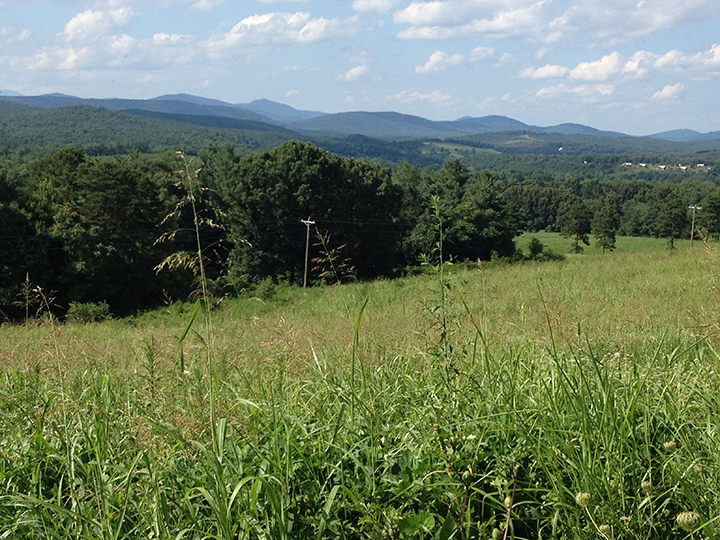 Simple Soil Solutions™ is building our farm in Nelson County, VA into a regional training center for and working model of regenerative food, fiber and fuel production.  This land provides a wonderful place to live and work, stimulates the local economy, helps clean up our water and air, plus provides healthy food into the regional food system.
We use our projects and enterprises on this land as "real world", production-based research.
We do the years of investment and learning for you – and work out the details of new techniques and tools.  Let our mentorship and leadership help guide you when trying something new on your farm.  This saves you time and money when starting out, or implementing change.
Using natural methods of soil remediation, we are bringing chemically farmed and eroded soils back to health and productivity.  We are documenting as much of the transformation as possible, providing you with tangible evidence of how to design and build infrastructure and systems that work together in synergy to produce true return on investment.
The synergies in our systems, combined with the dedication of our team, creates a surplus of needed products.  This results in true productivity — abundance without high environmental and health costs allows our team members to serve and share their unique gifts while enjoying life balance and healthy relationships.
Our working farm is a research-based education and regional training center for youths and adults on healing and sustainable living.
Walking on healthy soil gives you a lasting vision of what is possible, and our hands-on trainings give you the skills and relationships you need to take back to your own community.
We look forward to developing resilience and strength together – for now and for our children's children. Your support helps make this research and documentation possible.
Part of our proceeds go into volunteering to create school gardens and outdoor learning curriculum and spaces, as well as supporting therapeutic riding healing work. We have a big visions and goals for using our profits to serve our community in this way.
Please stay tuned, as we will be building this site to add more exciting developments and ways to get involved!
Share On